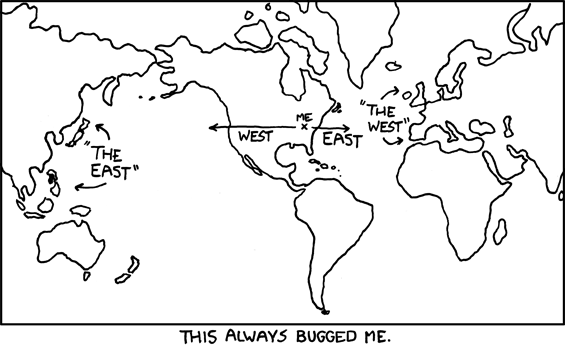 East and West (via xkcd.com).
Oh I've had enough of this week…
You know, the kind of week when things are getting to you…
This make me chuckle and for that, I am very grateful.
And if you go to the site and hover over the image for a few seconds, you'll get a bonus joke!